CROTHÚR MURPHY, MANAGING DIRECTOR
Always going the extra mile (or 500 miles as he drives back and forth across the country to meet clients!) Crothúr is at the helm of Custom Ireland and is constantly working to forge and strengthen relationships both with our suppliers and our clients. Crothúr's imagination knows no bounds, and he is a firm believer that EVERYTHING is possible. He's full of creative ideas and is constantly focused on how to bring unique and exclusive experiences to our clients. From an operational perspective, the Custom Ireland team is pushed to think outside the box to make the seemingly impossible, possible!
ARTHUR McGAURAN– GENERAL MANAGER
Welcome Arthur! (Bio coming soon!)
REBECCA DIXON, DIRECTOR OF SALES & MARKETING
It doesn't matter if she's foraging for seaweed along the Wild Atlantic Way, connecting with clients, or developing marketing content for Crafted Ireland, Rebecca seizes every opportunity to approach all of life's tasks from an inspired and creative mindset. Based in Dallas, this Texas girl has an Irish heart. Don't let her southern drawl and her use of the words, "y'all" and "awesome" throw you off. She's been indoctrinated by the Irish way of life and can tell the story of Ireland in a way that only someone with true Irish magic in her heart can do. And then she'll hashtag it and take a selfie with it .
NIAMH MCCARTHY, ACCOUNTS MANAGER
Niamh wears tiny leprechaun hats. This may seem strange at first thought, but once you get to know Niamh, you're pretty sure it's highly possible that she might just be a direct descendant. Don't let her height fool you. She's extremely witty, can spin a yarn like only the true Irish can, and she's awfully clever when it comes to managing the numbers. Perhaps she comes by it naturally with all of the gold her ancestors have been managing for centuries. Nonetheless, all who know her are certain of one thing: she, herself, is definitely the gold and the rainbow.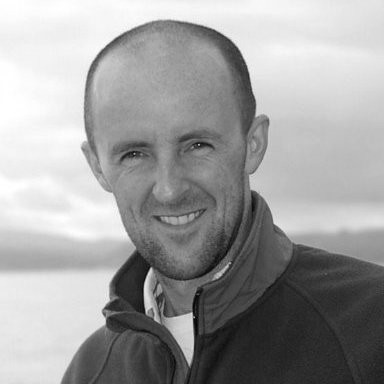 MÍCEÁL BOLGER – LEISURE MANAGER
We are absolutely delighted to announce that beginning January 2019 Míċeál has joined the Crafted Ireland team!
BIO COMING SOON
AMY BEIRNE, ACCOUNT MANAGER
Born and raised in Ireland, Amy has been spoilt, since birth, by a natural playground right outside her door. So naturally, when she's not in the office, you might find her walking her 3 dogs, hiking, biking, kayaking, swimming or exploring the enchanting land- and seascapes of home. Though she's also an avid international traveler, Amy never ceases to marvel at the stunning scenery, lively people, rich history and unique culture of her Irish home. It's that admiration that shines as a source of inspiration to our entire team; and it's that connection to her country that enables Amy to deliver a truly personal touch to every itinerary she creates.
GRAZIANA BARBAGIOVANNI, OPERATIONS EXECUTIVE
This mysterious Sicilian came to Dublin after her family struggled at the hands of a mob boss… Um. Wait. That was a different mysterious Sicilian. – But! It was, however, Ireland that ultimately made Graziana an offer she couldn't refuse. She was lured to the land of a hundred thousand welcomes by all of its charm, magnificent colours and friendly people. And we're grateful that she came, because she brings her fiercely focused mindset to our team which allows her to gracefully handle multiple projects in our high-energy office. In her spare time, she loves to bake and read. She's obsessed with Nutella, and we're obsessed with her super fabulous hair.
ERICA MINOSSI RAVANELLO, OPERATIONS EXECUTIVE
We're not really sure if it was the "luck of the Irish" or a bit of magic that brought Erica to our team. She's a Harry Potter fanatic and claims to be an alumni of Hogwart's Griffindor House, and we honestly wouldn't be surprised to find that this is true! She is, after all, our "chosen one" for impeccable research, solution finding and inspiring content. But don't worry about losing her to the Dark Lord, Erica is 100% a golden ray of sunshine, who would turn our office into a living musical if she had her way. This is a huge bonus for our clients because they can be sure that she's behind the scenes crafting every aspect of their programmes into pretty melodies and beautifully choreographed dances.
SANDRA CONNOLLY, DESIGNER OF CREATIVE EXPERIENCES
If her title sounds fancy, that's because it is. There's no better candidate on our team, than Sandra, to have a fancy title. She was, after all, and Irish dancer, and if you've ever seen Irish dancing, then you know… this MUST be where the term "fancy footwork" originated. But more than that, Sandra brings her experience in the high-end luxury travel market designing and perfecting fancy bespoke itineraries across Ireland. She scores big points with both our FIT and corporate clients who appreciate attention to detail, exclusive experiences and specialized services.
ISABEL HAGEL, OPERATIONS ASSISTANT
Give Isabel a pencil and a sketchpad and she'll be a happy camper. An artist by nature, her imagination and creativity know no bounds, and that makes this skillful creator a huge asset to our team and for our clients. In fact, her favourite part of her job is "creating things that people love!" But her talent goes above and beyond her creative input, she's also immaculate with the details and keeps them nice and tidy which enables her to lend a hand to any project that needs a sharp eye. When she's not working or painting, Isabel can be found exploring Dublin city, grabbing a pint with friends and strolling through Stephen's Green. (Or walking out her front door into Dublin's iconic Phoenix Park. Nope. We're not jealous at all.)
JULIE WHITE, MICE MANAGER
Julie moved to Dublin from Colorado in June of 2017 to join the Custom Ireland team. She was our client first, and while working with us on several U.S. programmes, she eventually brought her toothbrush over, then a pair of pajamas, then an extra set of clothes; and before you knew it, she had just moved right in. It really is easier now! With more than 25 years of progressively responsible, diverse MICE industry planning and execution experience, she not only fits right in, but she's makes a big impact on the detail we deliver in our quality service. And she's even teaching us a thing or two.
JULIA HELLWIG, OPERATIONS EXECUTIVE
We basically kidnapped Julia. She came to us a wee intern and we refused to let her go home at the end of her term. This could be because she bakes, and because she brings her baking to the office. But more importantly, she's incredibly efficient and detail oriented, and uses very intimidating sounding German words with us to make sure that we've crossed all of the t's and dotted all of the i's on every programme. Just to give you an example of how great she is to work with... our clients love her, and they haven't even tasted her German Chocolate Cake.

SIOBHAN LARKIN, OPERATIONS EXECUTIVE
Siobhan is always wrangling some kind of group. Whether it's her 3 kids, her 2 dogs or the Irish rugby team…wait… let's try that again…whether it's her 3 kids, her 2 dogs or hosting her friends for the Six Nations Championship, she never misses a beat (or a game)! She brings those same wrangling skills to the office and keeps all of the details in line on every programme or trip that she manages. And it's her passion, dedication and loyalty to any project that ensure success for the whole team.